Welcome to the Booking Information page for Mitchell Creek Inn, a beautiful mom-and-pop motel nestled on the coastline of Traverse City, Michigan. Whether you're visiting for business, leisure, or a little bit of both, our cozy and comfortable accommodations are the perfect home away from home. With our convenient location, friendly staff, and exceptional amenities, your stay with us is sure to be memorable in all the right ways. View our Press Release for our 2023 Reward-winning Inn! Come experience our success firsthand and help us celebrate. Thank you to all who have made this success come to light.
Scroll below to find out all the information you need to make your time at Mitchell Creek Inn as amazing as possible!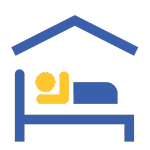 Pricing Details
We offer competitive rates to ensure that your visit to Traverse City is both enjoyable and affordable. Our Room Rates start at $109 per night. Please note that we do not offer long-term stays, and prices are subject to change without notice.
For guests traveling with furry friends, there is a non-refundable dog cleaning deposit of $20 per night per dog. We love being a dog-friendly motel, but we kindly request that dogs are not left unattended in the rooms and are kept on a leash when outside.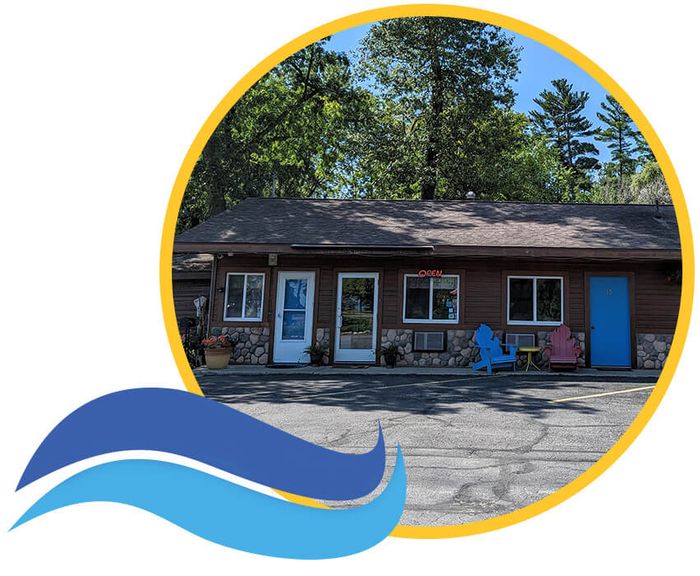 Visit Our Front Desk
Our front desk is open from 8:00 a.m. to 10:00 p.m. to assist you with check-in, check-out, and any inquiries you may have during your stay at our Traverse City motel. We're here to ensure that your time with us is seamless and stress-free, so please feel free to reach out to us for recommendations on local attractions, dining options, and any other assistance you may require. You can even visit our front desk in the morning for complimentary coffee to kick off your day!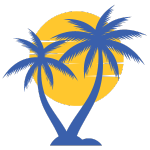 Enjoy Our Amenities
As our guest, you will have the opportunity to relax in a serene setting next to Mitchell Creek and Lake Michigan, where you can enjoy the soothing sounds of nature all around you. Explore the creek on our complimentary kayaks, perfect for a leisurely paddle on calm waters. Additionally, our motel is in close proximity to downtown Traverse City, allowing you to easily access the city's vibrant shops, restaurants, and attractions.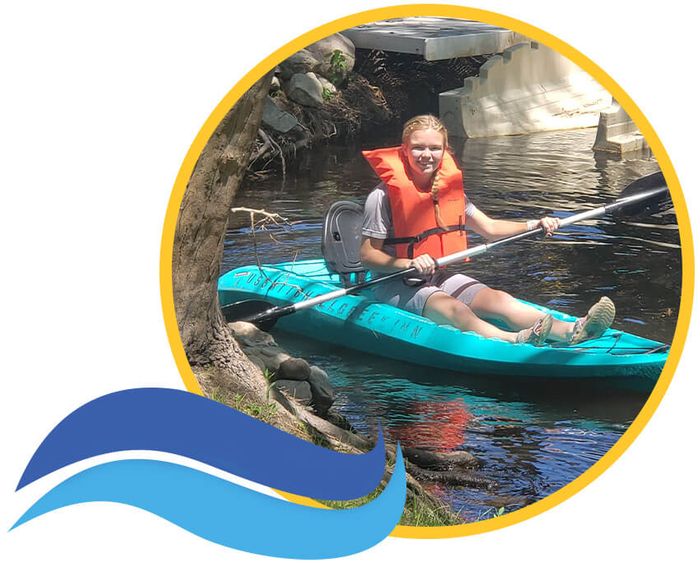 Experience Traverse City the Right Way
Traverse City is renowned for its scenic beauty, bountiful vineyards, and plentiful outdoor activities. During your stay at Mitchell Creek Inn, we encourage you to explore the area's many wonders! Take a scenic drive along the breathtaking Old Mission Peninsula, visit the numerous wineries for tastings and tours, or embark on a hiking adventure in the nearby Traverse City State Park. Our staff will gladly provide you with information on local attractions and assist you in planning your perfect Traverse City experience.
So what are you waiting for? Book your stay at Mitchell Creek Inn today and experience the warmth and hospitality of our mom-and-pop motel in Traverse City. If you'd like to reserve a room, or if you have any questions for us, please call (231) 947-9330 or contact us online!