Mitchell Creek Inn: Your Perfect Getaway in Traverse City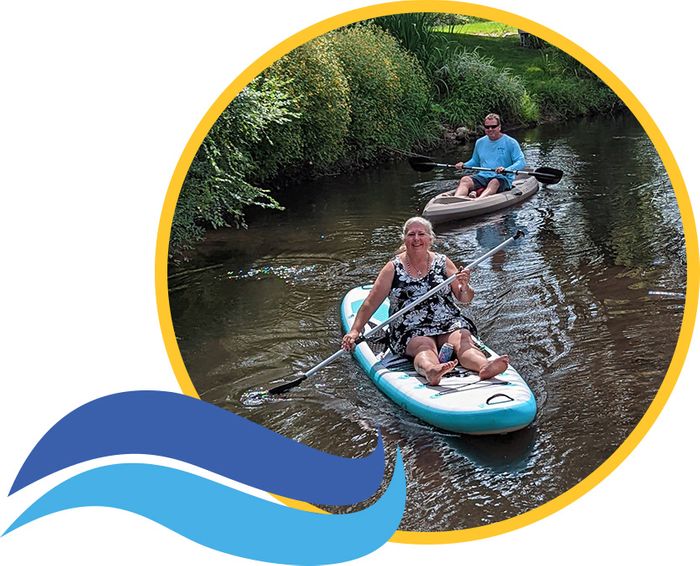 About Mitchell Creek Inn
Owned and managed by Amanda and Dave, a dedicated husband-wife team, Mitchell Creek Inn has been the go-to destination for travelers for 16 remarkable years. Our hotel offers a total of 14 cozy units, each thoughtfully designed to cater to varying preferences and needs.
View our Press Release for our 2023 Reward-winning Inn! Come experience our success firsthand and help us celebrate. Thank you to all who have made this success possible!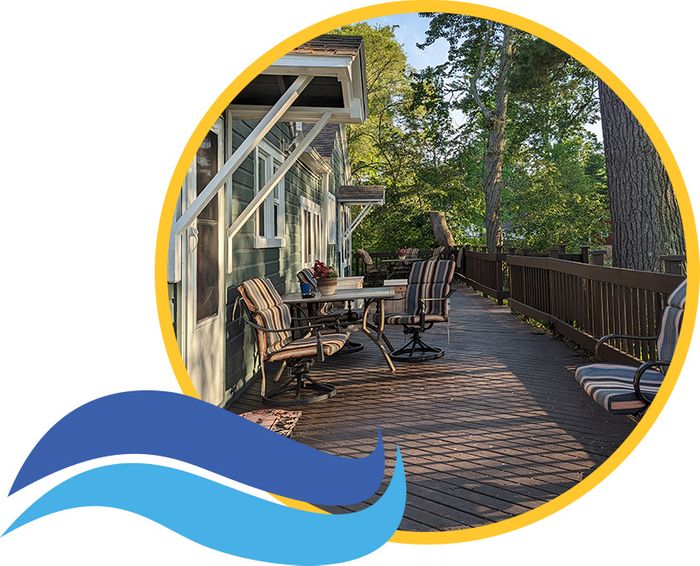 Why Stay at Mitchell Creek Inn?
At Mitchell Creek Inn, we strive to create a memorable and enjoyable stay for all our guests. Whether you're seeking a peaceful retreat or an unforgettable event, we're dedicated to making your stay with us a truly pleasurable experience.
Book Your Stay Today
Come and discover the hidden gem that is Mitchell Creek Inn, where hospitality and serenity meet in perfect harmony. Book your room or cabin now!
What our Guests are saying

Fantastic Find!
We couldn't be happier with our stay at the Mitchell Creek Inn, the owners are very nice, Dave even took us for a tour of the property showing us the local family of ducks! Our room was very clean and cozy. The beach is directly across the street, and the Inn let's you use their canoes, as well as the fire pit and patio dining area. They have 2 very friendly welcome committee puppies, they're so cute and friendly! We'll definitely be staying here again in our future travels! ❤ Thank you Mitchell Creek Inn for your hospitality!
- Tad V.

Couldn't have been a better stay!!
We stayed two nights at Mitchell Creek Inn after researching all the hotels in Traverse City. The creek, gazebo and fire pit in back sold us. Quiet, pristine and free use of kayaks, corn hole, etc. The beach and park are right across the street with a souvenir store at the corner. The room was impeccable with everything you need. Ice and water bottles free in lobby. We would encourage all Veterans to support Amanda and Dave in their Veteran-owned business! Thank you both for your service--we would stay again when up that way!!
-Lynn J.

Charming!
Our family of 6 stayed overnight on a quick trip to Traverse City! The room was pristine and had everything we needed! Very comfortable bed and linens. The grounds were beautiful with a small creek, kayaks for use, gazebo, and friendly duck families to watch. Locally owned and operated with PRIDE!
-Maggie B.