At Mitchell Creek Inn, we take pride in offering comfortable and cozy queen motel rooms that are perfect for solo travelers or couples looking for a peaceful retreat in Traverse City. Our queen rooms provide all the essential amenities to ensure a relaxing stay. Read on to learn more and contact us to book.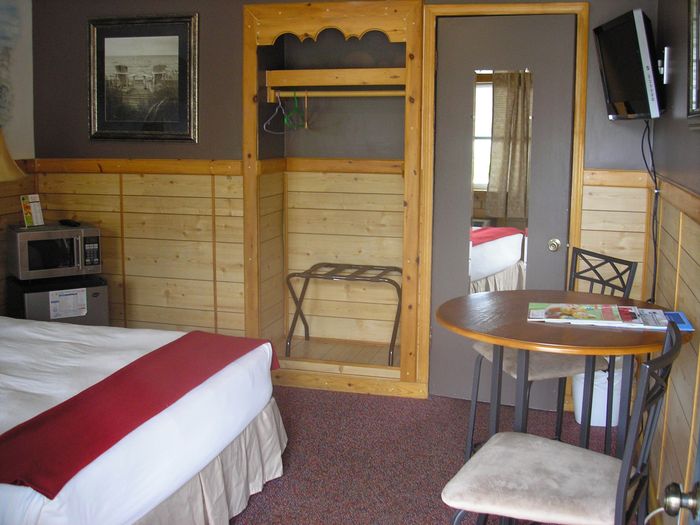 Queen Room Amenities
Step into our queen room and be greeted by a plush queen-sized bed that guarantees a restful night's sleep. Each queen room features a refrigerator, microwave, air conditioning, clock, cable TV, and Wi-Fi, allowing you to stay connected and entertained during your visit.
Book a Queen Room at Mitchell Creek Inn
Discover the warmth and charm of our queen rooms at Mitchell Creek Inn. Book your stay at Mitchell Creek Inn today and experience the tranquility of Traverse City in our cozy accommodations.